IN A BEAUTIFUL COUNTRY ENVIRONMENT
In a beautiful rural environment on approx. 1 hectare of land with olive trees and woodland. Panoramic views of mountains and plains to the sea in the distance.
01. GROUND FLOOR
Comprises entrance hall, light and spacious lounge with impressive views, fireplace and access to covered balcony with seating/dining area. 4 double bedrooms, 1 bathroom.
02. THE LOWER FLOOR
Composed of the 5th bedroom, a shower room, a small living room, a TV room with a large kitchen and dining room; access to outside through a covered porch with barbecue.
03.THE PATIO
A charming patio with access to the pool, where you will enjoy an outdoor lounge in the shade of olive trees and overlooking a large space ideal for a variety of activities.
04. PERFECT BUCOLIC LIFE
Rural living at its best, tranquility yet within close distance of amenities, only 5 min drive to the villages of Garriguella or Peralada, and 15 min to the beach.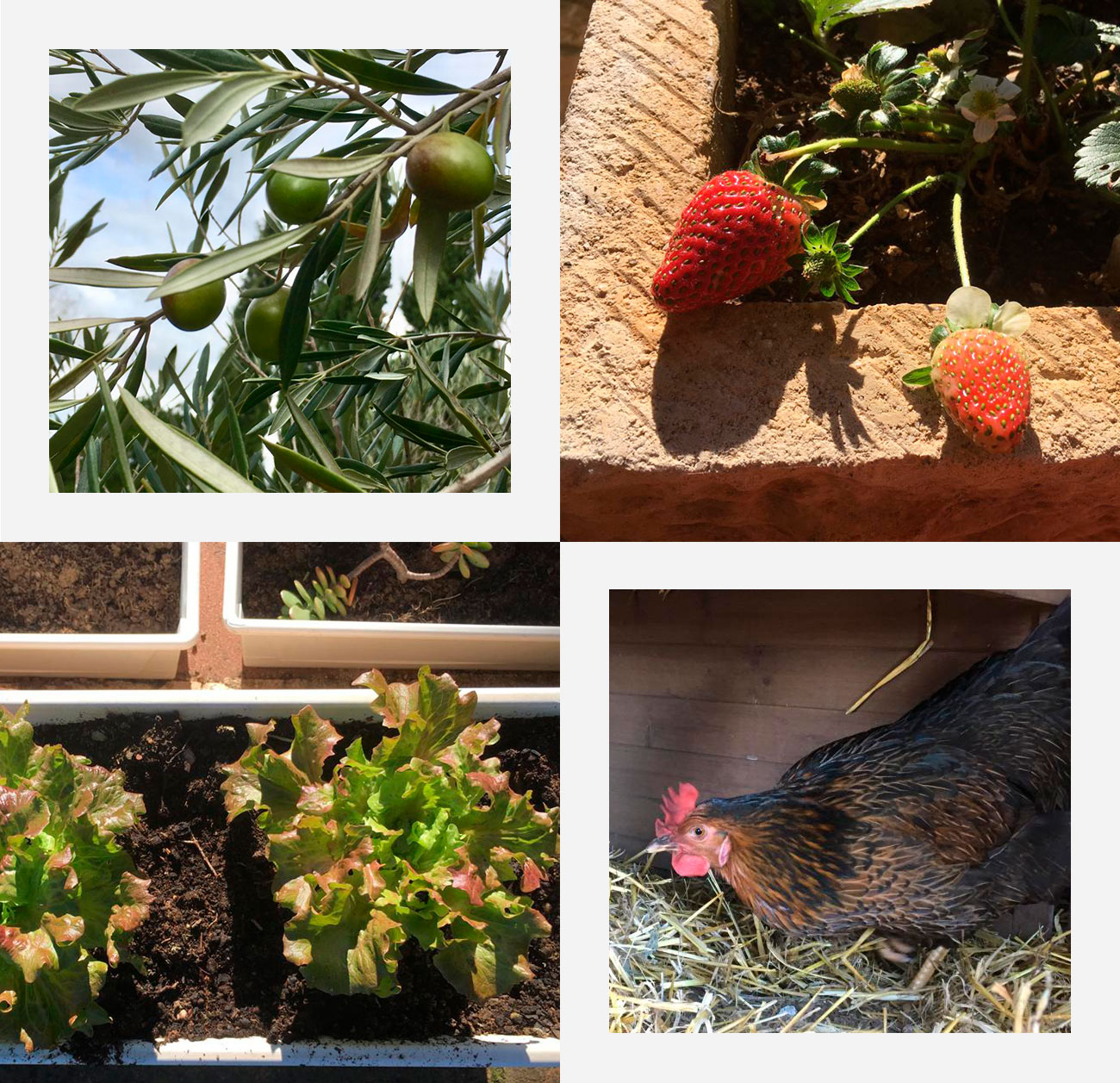 Our Produce
Our olive trees are often "winded" by the Tramontana, our best allie for fresh and aromatic olives.
Our Mediterranean climate enables us to cultivate a large variety of fruits and vegetables all year round.
Our chickens, Blanca, Tinta and Negrita, wander freely around their pen pecking happily at grass, insects, seeds and of course the leftovers.
SEE MORE
Contact-us
We would be happy to keep you informed.